Over the course of two weeks in September, Hurricane Irma and Maria devastated the island of Puerto Rico. Both storms knocked over power lines and uprooted trees, leaving close to 85% of the island without electricity and many communities isolated by blocked roads and limited cell phone reception (CNN). Local officials predict it will take months to restore power to the island, and limited supplies of drinkable water raise concerns about the health and hygiene of families (Washington Post). Another casualty of the two hurricanes: El Yunque Rain Forest. Home to "over 240 species of trees; 23 of those are found nowhere else" and "over 50 bird species,"  the rainforest is a huge source of pride, beauty, and biodiversity for the island (NY Times). Local organizations and international relief groups are working to find the best ways to assist the people, animals, and ecosystems on the island.
The Roots & Shoots "family" is truly global and many of us are already mobilizing to help. We asked Claudia, a member of the Roots & Shoots U.S. National Youth Leadership Council from Dorado, Puerto Rico to help us understand how we can have the most positive impact. What is the best thing we can do to help?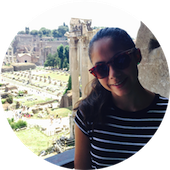 Although donations of supplies are much needed, they are harder to transport and take longer to distribute, with damage to roads across the island. Claudia encourages people to donate money to trusted organizations and foundations, providing the necessary funding to buy the most crucial supplies. Below is Claudia's list of trusted organizations and how they are providing disaster relief:
With limited resources and damage to infrastructure, Puerto Rico is not ready for the outpouring of support from volunteers hoping to help. Claudia explained that until the island becomes more stable, volunteers are asked to standby. People who sign up will be contacted as soon as it is safe and viable for them to help. (To sign up to volunteer, click here.)
Over time, the news of Puerto Rico may be overshadowed by other natural disasters or world problems, threatening the consistent support and donations necessary for the island to achieve long-term recovery. Show your support by sharing news and updates about the situation in Puerto Rico to give inhabitants a chance to rebuild their home.